A web log of the Anderson Family, their interests
and anything else important going on in the world.
Friday, November 11, 2005
Greetings from Norris and Teresa. We are in a very seedy and smoky Internet cafe in Madrid. We have been doing a lot of walking and sightseeing and my presentation is now over. We have seen half a dozen museums and eaten a lot of bad food (as we find it hard to coordinate our schedules with Spanish eating times). Norris did go out for tapas last night at 10:00 with the younger brother of the pediatrician who invited me here. Tomorrow she is driving us to a monastery and then making us dinner at her house.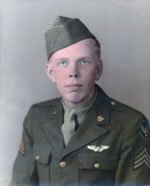 Happy Veteran's Day to one and all!
Monday, November 07, 2005
I'm part of a faculty-student rock band at Murray. That's Mr. Chan on the strat. We have had two practices so far. We are working on a set of classic rock with a few newer songs too. We get to practice in the Orchestra room at school which is pretty nice.